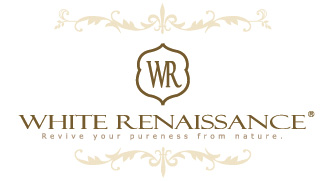 White Renaissance (WR) > HOME > SKIN CARE > By Series > Anti-oxidant

WRN013
WR Anti-oxidant Soothing Essential Mist
60ml
An alcohol-free toner that calms and refreshes the complexion, ideal for sensitive skin types. Enhanced with precious Immortelle Essential Oil to sooth and calm the sensitive skin, and rebalance sensitivity; Green Tea Extract provide anti-oxidant property to make skin young and supple; Grape Seed Oil helps soften and restore skin condition.

Direction: Gently mist the face (with eyes closed) to refresh and tone at any time.

Ingredient: Immortelle Flower Water, Glycerin, Calendula Extract, Green Tea Extract, Chamomile Extract, Peucedanum Ostruthium Leaf Extract, Grape Seed Extract, Seaweed Extract, Rosehip Extract, Arctium Lappa Root Extract, Alpaflor Marrubium AO, Arnica Extract, Lactic Acid, Helichrysum Essential Oil, Lavender Essential Oil, Chamomile Essential Oil, Sandalwood Essential Oil, Lemon Essential Oil, Marjoram Essential Oil, Rosewood Essential Oil.
Shopping Terms & Conditions: All prices on our site are displayed in Australian Dollars (AUD), and will be charged in Australian Dollars.
We offer FREE shipping for purchase $50+ to be shipped within Australia. For delivery within Australia we use Australia Post E-parcel.
Shipping within Australia will take approximately 2-7 working days depending on what state and/or territory you live in.
NB: Please note we do not currently ship internationally. However you may have your purchase delivered to any Australian address.
NB: Please email to check stock availability before placing orders.
Copyright © Lisco Investments Pty Ltd. Address: P.O. Box 4012 Loganholme DC, QLD 4129, Australia. All Rights Reserved.
Contact Email: info@whiterenaissance.com