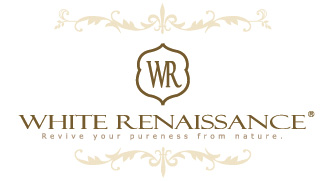 WRN020
WR Anti-oxidant Soothing Lotion
120ml
A Lightweight soothing moisturizer enhanced with precious Helichrysum Essential Oil to sooth and calm the sensitive skin, and rebalance sensitivity; Green Tea Extract provide anti-oxidant property to make skin young and supple; Grape Seed Oil helps soften and restore skin condition.

Direction: Apply onto fingertips and gently press onto face, neck and decolletage. Use daily.

Ingredient: Aqua , Grape Seed Oil, Glycerin, Glyceryl Stearate, Jojoba Oil, Sodium Hyaluronate, Cecearyl Ethylhexanoate, Butylene Glycol, Steareth-2, Biosaccharide Gum-1, Calendula Extract, Green Tea Extract, Chamomile Extract, Peucedanum Ostruthium Leaf Extract, Grape Seed Extract, Seaweed Extract, Rosehip Extract, Arctium Lappa Root Extract, Alpaflor Marrubium AO, Arnica Extract, Vitamin E Oil, Steareth-21, Xanthan Gum, Squalane, Sodium Hydroxymethylglycinate, Lactic Acid, Helichrysum Essential Oil, Lavender Essential Oil, Chamomile Essential Oil, Sandalwood Essential Oil, Lemon Essential Oil, Marjoram Essential Oil, Rosewood Essential Oil.
Shopping Terms & Conditions: All prices on our site are displayed in Australian Dollars (AUD), and will be charged in Australian Dollars.
We offer FREE shipping for purchase $50+ to be shipped within Australia. For delivery within Australia we use Australia Post E-parcel.
Shipping within Australia will take approximately 2-7 working days depending on what state and/or territory you live in.
NB: Please note we do not currently ship internationally. However you may have your purchase delivered to any Australian address.
NB: Please email to check stock availability before placing orders.
Copyright © Lisco Investments Pty Ltd. Address: P.O. Box 4012 Loganholme DC, QLD 4129, Australia. All Rights Reserved.
Contact Email: info@whiterenaissance.com