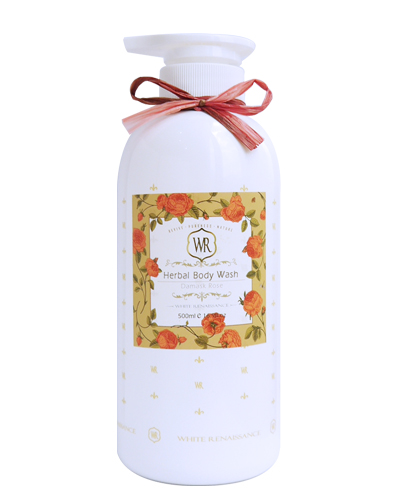 WRN029
WR Herbal Body Wash - Damask Rose
500ml
With rose water, rosehip oil and herbal extracts

Immerse yourself into a glamorous bubble bath with this passionate potion, scented with irresistible damask roses.

Direction: Apply sparingly to wash cloth or sponge, lather onto body and rinse.

Ingredient: Rose water, aqua, sodium laureth sulfate, cocoamine oxide, cocoamidopropyl betaine, propylene glycol, sodium chloride, tetrasodium EDTA, citric acid, glycol stearate, polyquaterium-7, aloe barbadensis, glycerin, rosehip oil, coconut oil, sweet almond oil, citrus grandis, methylchlorisothiazolinone, methylisothiazolinone, magnesium chloride, magnesium nitrate, calendula extract, lime blossom extract, rose essential oil, geranium essential oil, bergamot essential oils, vitamin E, grapefruit seed extract.